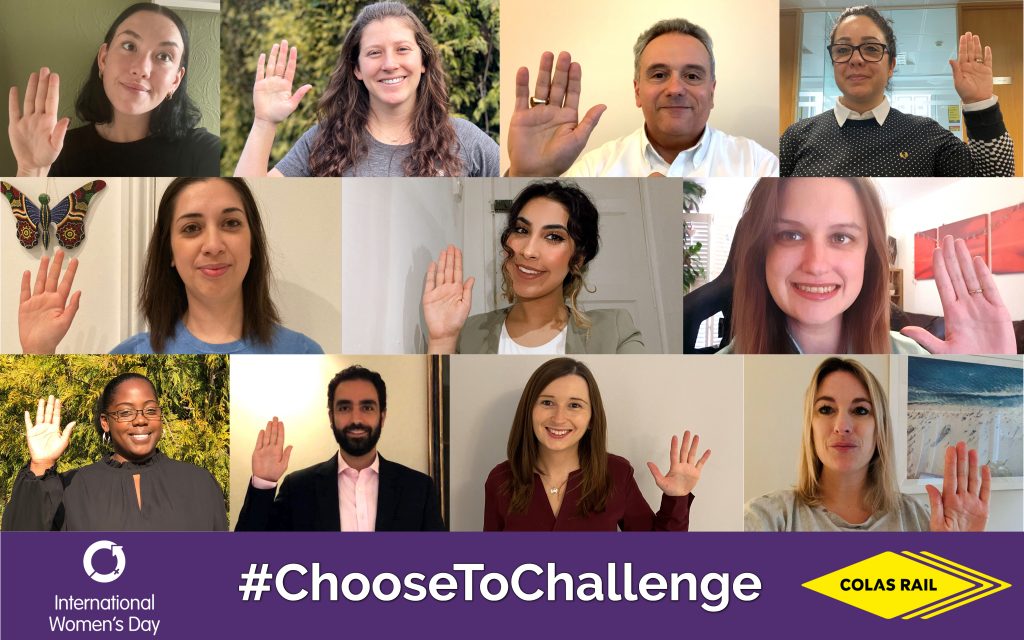 The 8th March 2021 marked International Women's Day (IWD) 2021 and we started the day with a special message from CEO, Jean-Pierre Bertrand and HR Director, Smita Patel.
Throughout last week, we've been celebrating women in the lead up to IWD.
The theme of IWD was 'Choose to Challenge' where supporters were encouraged to raise their hand to show their support to challenge gender inequality in the workplace and in the wider society.
Collectively, we can all help create an inclusive world, and until gender equality is achieved it is important to show our commitment to:
choosing to challenge inequality
calling out biases
questioning stereotypes
We can help forge an inclusive world by understanding the importance of inclusion and how unconscious/implicit biases can influence our actions.
As part of this theme, we reached out to men and women across Colas Rail UK to share their thoughts about a variety of topics relating to the rail industry and their support for IWD.
Here's a round-up of the videos we have been sharing throughout the week on Facebook, LinkedIn and Twitter.