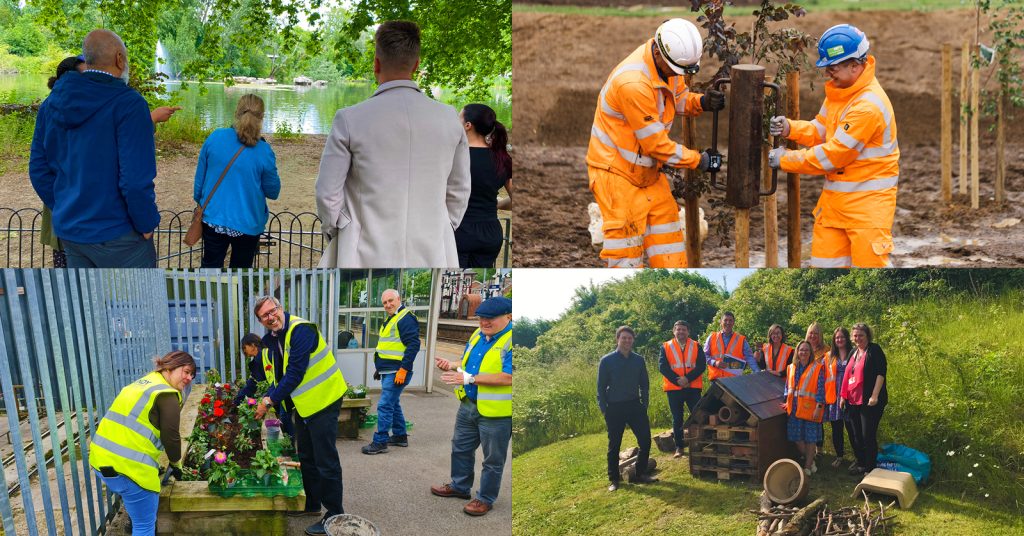 To celebrate the second edition of Colas Group's Environment Day, our business completed several sustainable initiatives to look after our site neighbours.
The theme of Environment Day was centered on 'biodiversity' with the activities completed by our team reflecting this. Here's a round-up of what our business units got up to:
South Rail Systems Alliance (SRSA) Tonbridge – Volunteer Day at St Katherines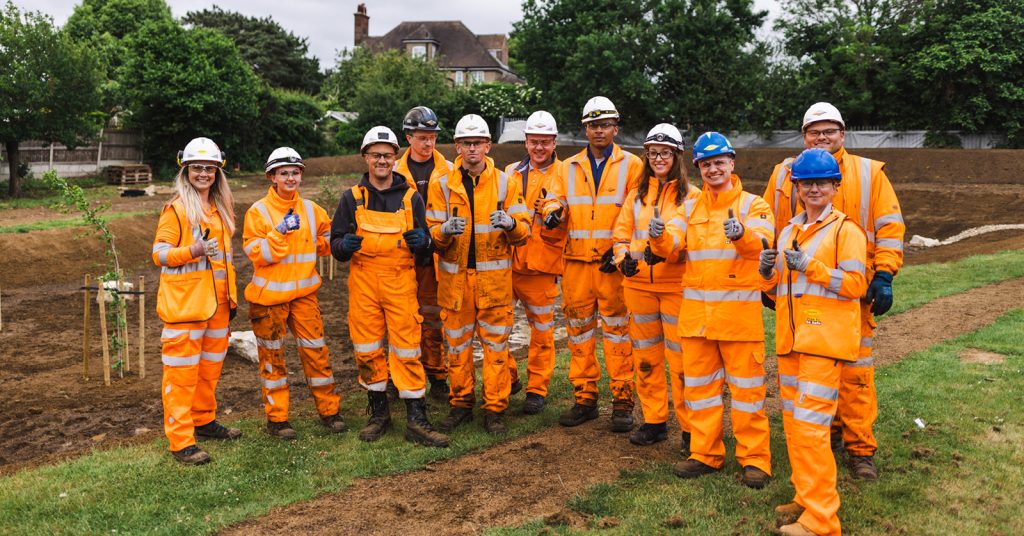 The SRSA Tonbridge Division enjoyed a volunteering day with the North West Kent Partnership, where they dedicated their time to help St Katherines School & Nursery.
After the school had to close due to flooding in recent times, the SRSA donated materials and manpower to harness a sustainable flood alleviation scheme.
This included planting several wildflower plugs and seedings as well as 12 trees. The team also utilised their time to build a bug hotel to be maintained by the students.
Western and Wales Team and Rugby Depot –
Bug Hotels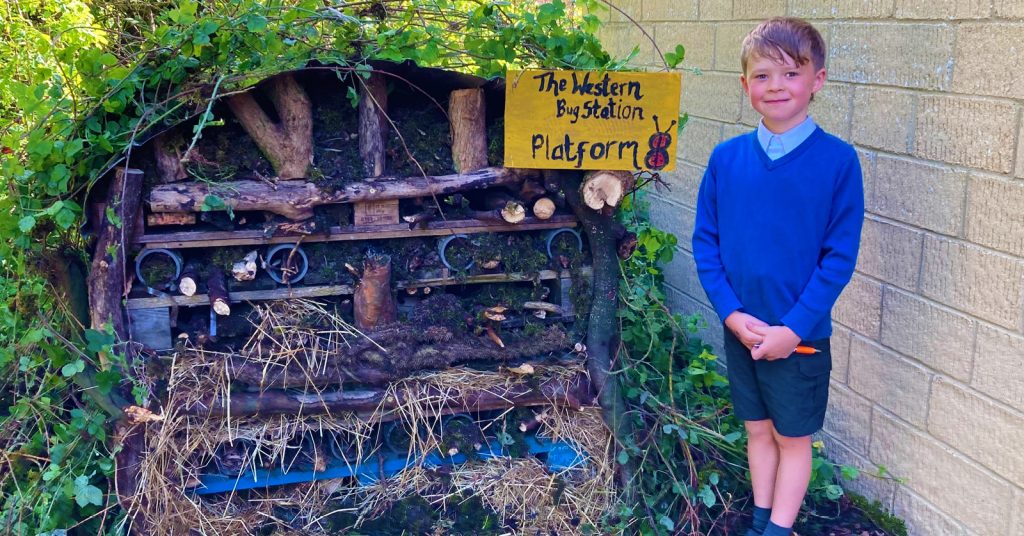 Our Western and Wales team also turned their hand to building a bug hotel, renovating an area located near their site offices to allow nature to flourish.
Sourcing materials from a local farmer, the team fashioned their hotel from wooden pallets, logs, tubes, straw and covered with a tin roof.
The team enlisted the help of seven-year-old Albert, son of one of the team members behind the bug hotel, Albert kindly painted the signage and named it 'The Western Bug Station Platform'.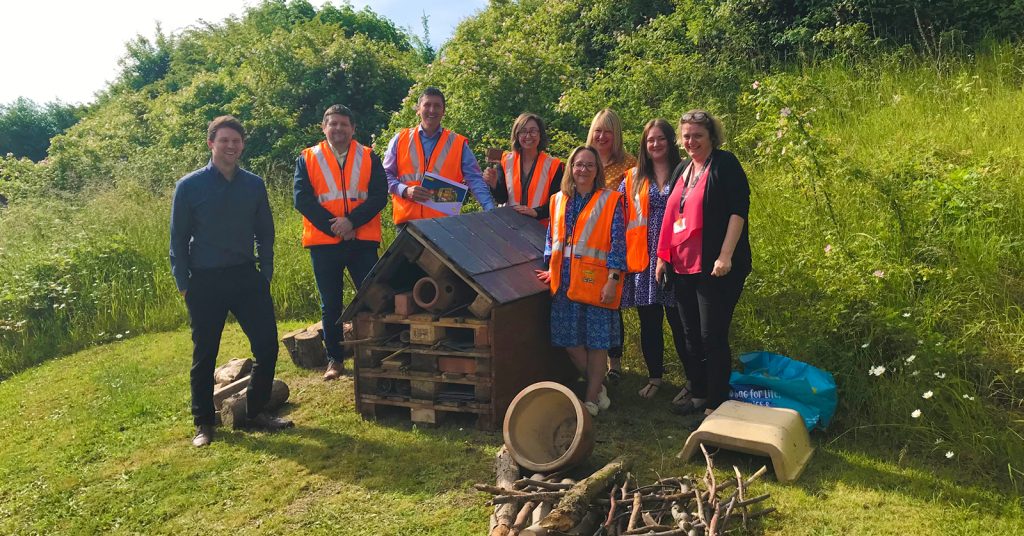 A bug hotel was also built by our Rail Services team, finding space outside our Rugby Depot. Using similar materials to the Western and Wales team.
The team are already witnessing the benefits that the bug hotel brings, with deer amongst other visitors paying a visit to the area.
Lundy Projects –
Irlam Station Planting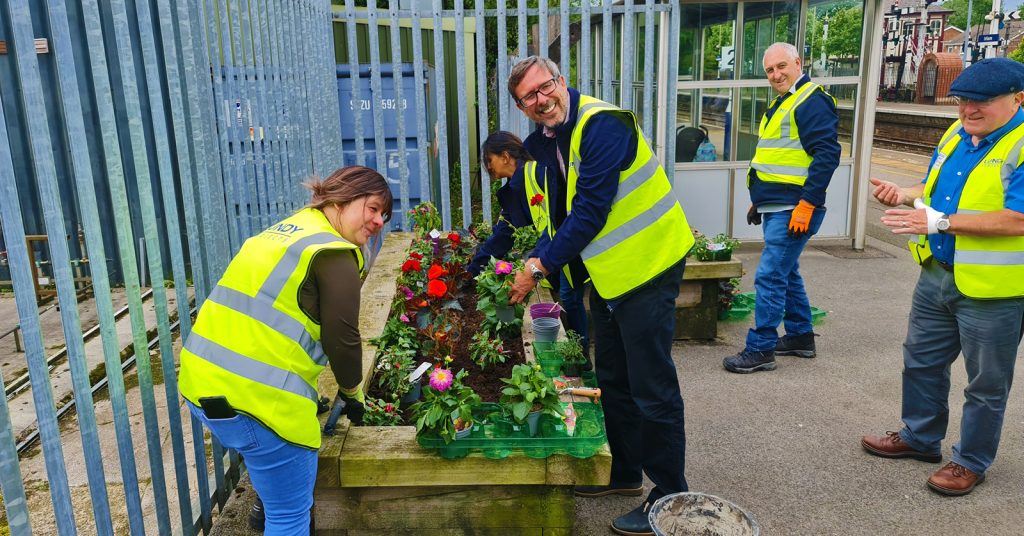 Colas Rail UK subsidiary, Lundy Projects also took part as they dedicated a day to help out at Irlam station, located nearby to their steel fabrication workshop.
Working with The Friends of Irlam Station, Team Lundy took the time to plant Marigolds, Dahlias, Geraniums, Fuchsias, Bell Flowers & Begonias in planters across the station.
London HQ –
Nature Walk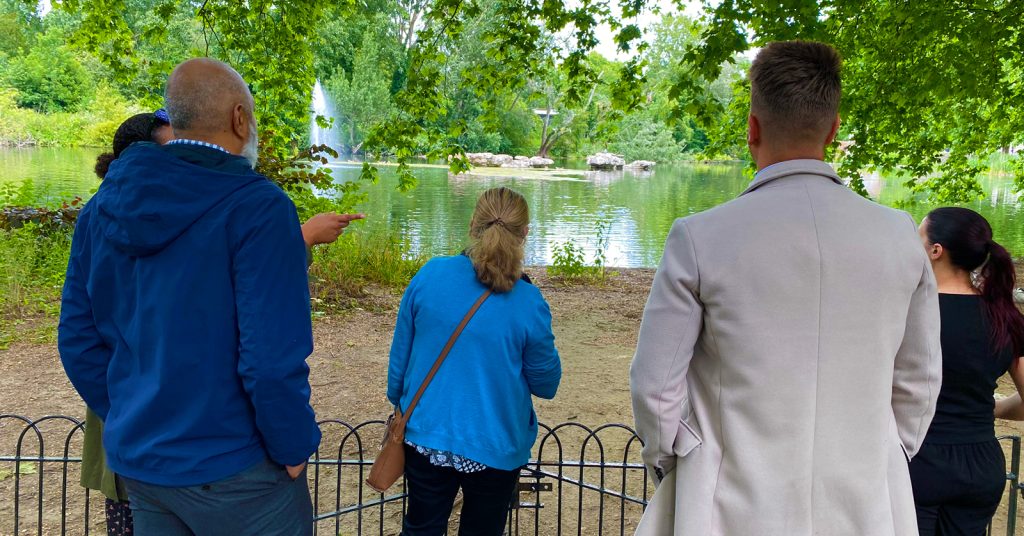 Our Head Office in Victoria Street took time to reconnect with nature as part of an environmental walk around the nearby St James Park.
Using the GoJauntly app, our group learnt all about the variety of wildlife and nature that encompass the park, including pelicans, mallards, and black swans.
Some highlights included witnessing a gaggle of Egyptian Geese and the opportunity to feed some grey squirrels.
Midland Metro Alliance (MMA) –
Site Neighbour Briefing and Sustainably Sourced Prizes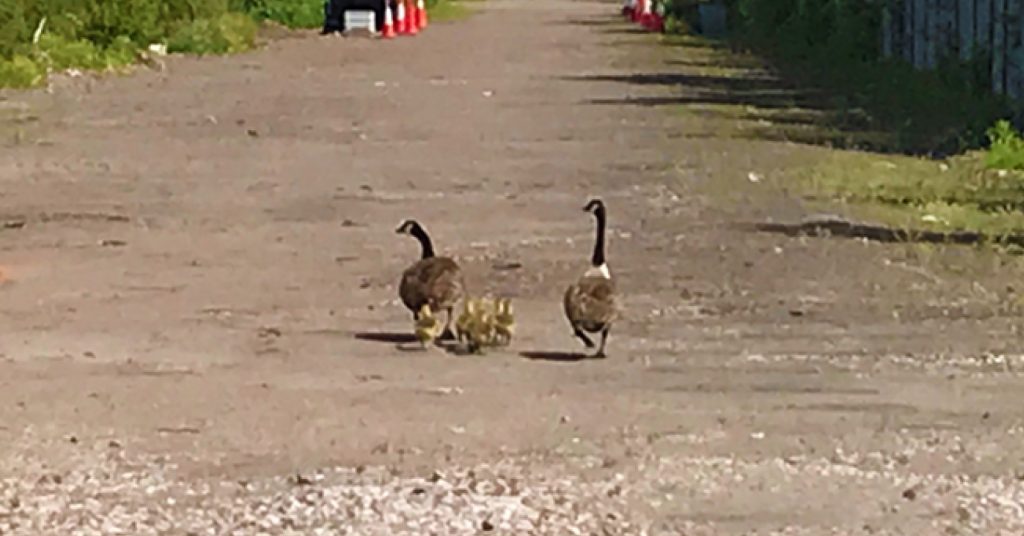 Other initiatives for Environment Day included the Midland Metro Alliance (MMA) producing an informative site briefing on the local geese that are our site neighbours along the Wednesbury to Brierley Hill Extension.
The MMA also hosted a group-wide Environment Day quiz, with winners receiving vouchers for sustainably sourced meals from a local business.