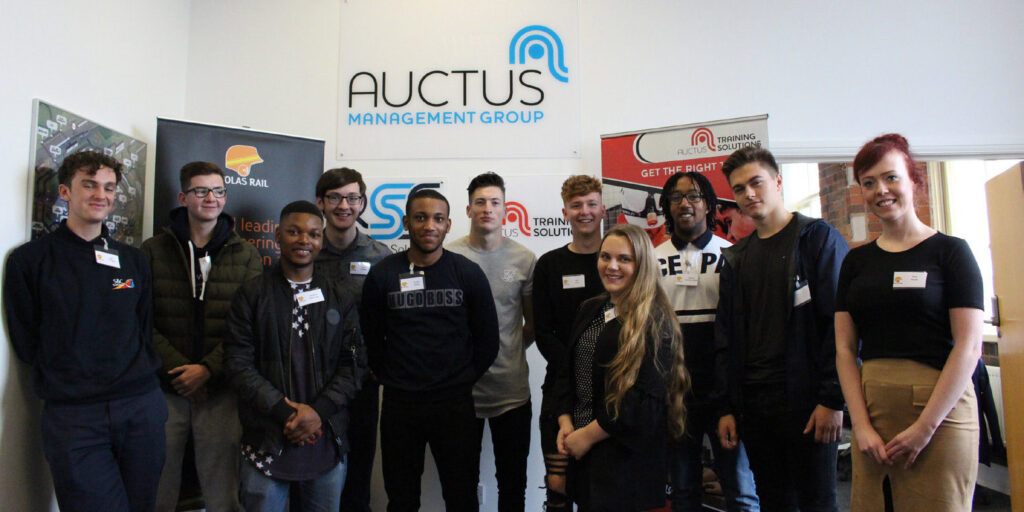 Colas Rail is proud to announce that we are leading the way in the rail industry, having successfully been accredited as an Apprentice Employer and Training Provider with the Skills Funding Agency we have launched a Level 3 Trailblazer Railway Engineering Apprenticeship Programme this month.
We are launching schemes in 3 disciplines (S&T, OLE & Pway) with 12 Apprentices joining the business to be trained and developed within our S&C and Plain Line teams. These schemes will be run in partnership with Auctus Training Solutions as the training provider.
Our Apprentice Induction started on the 25th September where the new recruits attended our Corporate Induction with support from key Directors across the business including Paul Taylor (S&S Director) and Will Bryant (S&C Operations Director). They will undertake their Track Induction competence before moving into their roles in the business.
Apprentice qualifications will include City & Guilds Level 3 Diploma in Rail Engineering Technician Competences in Track, Overhead Line Equipment, Signalling and Electrification and the scheme will run for a period of 2 years where the apprentices will attend block release training in Birmingham and London. On completion of the Apprenticeship Scheme they will have the opportunity to become a Technical Officer in their chosen discipline.
We wish all of our new apprentices the best of luck and commend Gemma Simmonds, Head of Careers and Development, Natasha Dixon, Training Manager and the rest of the business who have supported this initiative so far.
We welcomed NSAR and the PWI to the launch at Auctus Training Solutions in Birmingham.
We thank, (pictured below) from left to right: Gemma Simmonds, our Head of Career and Development, Brian Counter, Technical Director PWI, Dave Anderson, Competence Manager for Colas Rail, Will Bryant, Operations Director S&C, Dave McDonough, Rail Training and Apprentice Manager Auctus Training Solutions, Paul Taylor our Safety & Sustainability Director, Richard Toy, CEO Auctus Training Solution, Kim Millen, COO NSAR and Natasha Dixon, Training Manager for Colas Rail.